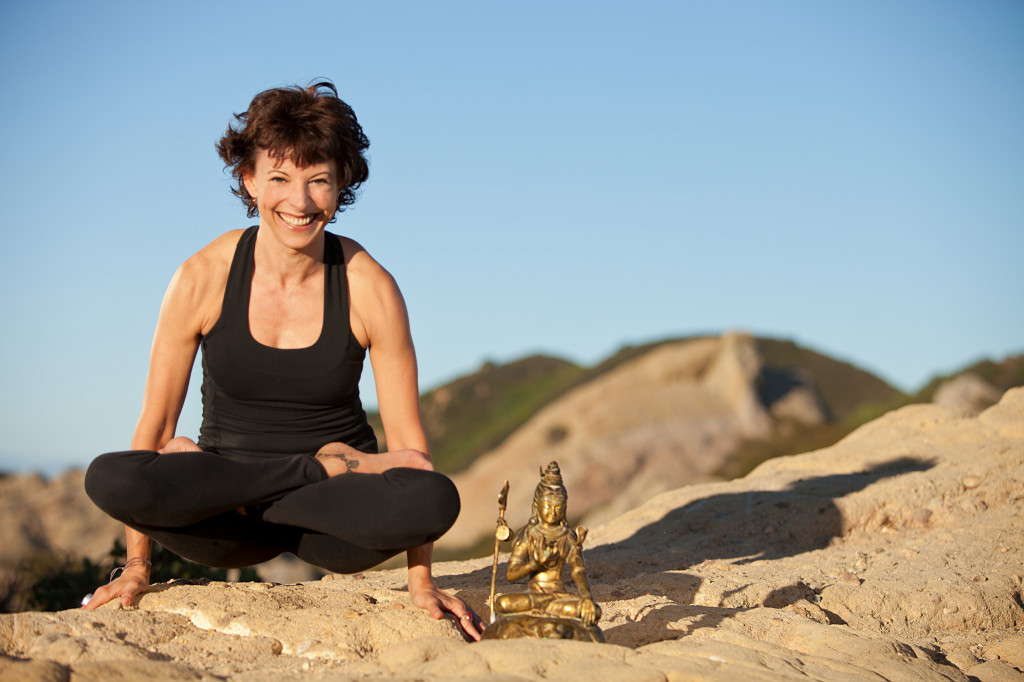 Los Angeles, CA Workshop Series 2013 – Subtle Body
Now that you have a good understanding of alignment, asana, and sequencing, learn how to engage the Subtle Body in your yoga practice and teaching.
SHAKTI! Level 1 – 16 hours (2 weekends)
In SHAKTI! (Creative Life Force) Level 1 Master Training, you will gain deeper understanding of the many aspects of the Subtle Body so that you can incorporate this wisdom and specific techniques into your teaching and practice, including:
the Koshas – the five layers of the body
the Five Vayus- different regions in the body where breath travels
the Bandhas – methods of locking and containing life force in the body
the Nadis – subtle flows of vibration circulating through the body
Pranayama – breathing practices to increase life force
Laya Yoga – using the Chakras and Kriyas to dissolve negative patterns and energies
Kundalini Yoga
This training is suitable for teachers and serious practitioners.
Dates. Two identical trainings cover Level One material. Choose the training at the location best suited for you.
At Center for Yoga: January 4-5 and January 11-12
Click here to register for this workshop
YogaWorks/Center for Yoga
230 N. Larchmont Boulevard
Los Angeles, CA 90004
323-464-1276
YogaWorks/Larchmont website
At YogaWorks South Bay: April 13-14 and April 20-21
Click here to register for this workshop
YogaWorks/South Bay
740 Allied Way
El Segundo, CA 90245
310-322-6500
YogaWorks/South Bay website
[dt_gap height="20″ /]
[dt_divider style="thick" /]
[dt_gap height="20″ /]
BUDDHI Level 2 – 32 hours (4 weekends)
In the BUDDHI (higher intelligence) Level 2 Master Training, you will move into the deeper layers of the Subtle Body by learning how to take your Meditation into whole new realms, improving your practice and teaching. More specifically, you will explore:
Mantra and learning the how and why effects, all of which bring positivity through vibrations
Kriyas as a form of changing energy and thought to access higher realms of awareness in preparation for meditation
Tantric practices to harness energy for healing and creation
Maha Mudra to burn past karmas and ignite inner power
Prerequisite: Completion of Subtle Body Master Training Level 1, SHAKTI!
Dates. Four weekend training series
At YogaWorks/Tarzana: October 5-6, October 19-20, December 7-8, December 14-15
Click here to register for this workshop
YogaWorks/Tarzana
18700 Ventura Boulevard, 2nd Floor
Tarzana, CA 91356
818-457-6900
http://www.yogaworks.com
[/vc_column_text][/vc_column][/vc_row]