Peeling the Layers of the CHAKRAS
Chakras, known as wheels of energy that dwell in the Subtle Body, are often misunderstood in the West. Playfully compared to an artichoke, the deeper layers contain the most delightful parts of the centers. We can explore the Chakras externally through personality attributes and yoga poses, but the true work with these energies is internal, diving deep into the layers of the Subtle Body.
Peeling the Layers of the Chakras
This 50-hour training takes the student through a deep immersion into the Chakras, embracing the common perceptions and learning Tantric practices that access the nuances of these centers.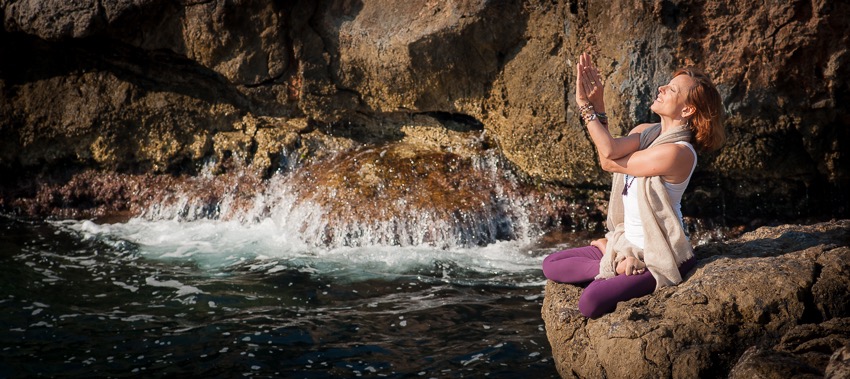 You are invited to join Jeanne on a journey where we explore the Chakra system to reach the profound essence of each energy center.
Each day will focus on one Chakra in a practice blending asana, pranayama, and meditation. We will discuss sequencing wisdom for that region and psychological aspects of the Chakra based on different ancient perspectives. In the afternoon students will learn Pranayama and Meditation techniques to connect to the essence of each region.
In addition, you will receive two specific Tantric meditation practices, Bhuta Shuddhi and Chakra Bhedana, to apply to your own personal practice.
By the end of the training students will have a full toolbox of resources to infuse their practice. Teachers will gain increased skills to help their students and add more variety into their classes. Everyone will leave infused with extra knowledge and inspiration to apply to their full yoga practice.
The course is the next step for those who have taken the Master Training in Subtle Body. It is also a Yoga Alliance continuing education course (YACEP) providing study credits for yoga teachers who are hungry for more inspiration and wisdom. It is also wonderful for experienced students who do not teach but love to practice and learn about yoga.
What you will gain from this course:
Greater understanding and awareness of the Chakras and how to work with them, beyond the popular perception.
Ability to sequence a yoga class that focuses solely on one Chakra for specific energetic benefits;
Capacity to offer meditation and Pranayama for your students designed for desired effects to meet their needs;
Working knowledge of the Chakras from a psychological perspective and how to offer help to your students;
Knowledge of Bhuta Shuddhi, a Tantric Chakra practice that works with each of the elements;

Experience with a Tantric Kriya meditation, Chakra Bhedana, which pierces each of these energy sources, to deepen into meditation;
A clear understanding of how Kundalini works and what is appropriate for the modern yogi.
Manual in pdf format, plus a list of books for reference.
Free access to all of the recordings of the sessions until February 6, 2023.
SCHOLARSHIPS:
Tantra Flow Yoga believes that the teachings should be available to all bodies and makes an extra effort of accessibility for BIPOC souls. We are offering two full-scholarships and three 50%-scholarships; priority will be given to BIPOC applicants.
Interested students are invited to submit a two-page essay explaining their yoga background, why they are interested in learning this material, and how they intend to use the knowledge gained, to: Jeanne Heileman, [email protected].