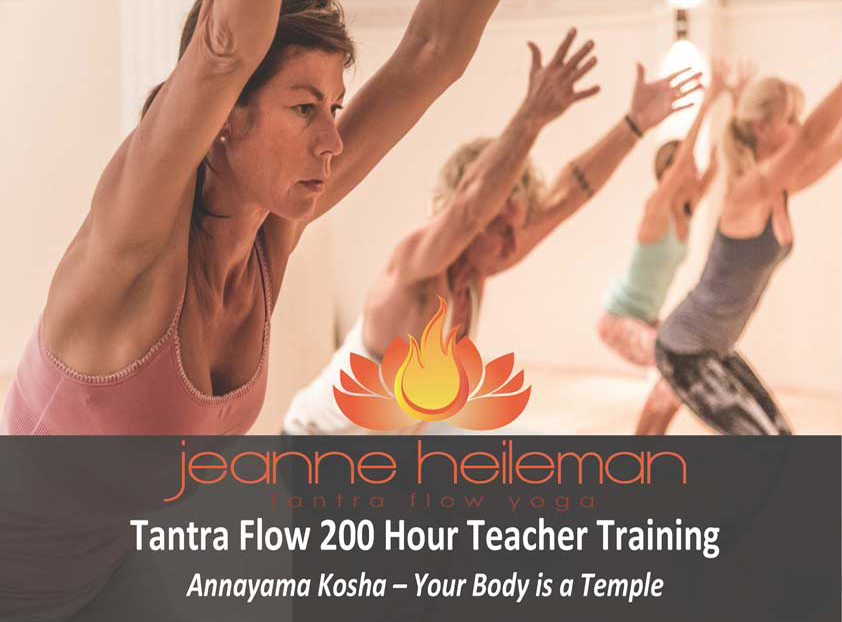 Tantra Flow Yoga 200 Hour Teacher Training: Spain Oct 2015
Annayama Kosha – Your Body is a Temple
Venue: Earth Yoga, Santa Catalina
Location: Palma de Mallorca, Spain
Dates: Oct 26 – Nov 6, 2015 and Nov 15 – Nov 27, 2015
Website: www.earthyoga.es
Event Details
The Tantric perspective of the body is to see it as a temple that we honor and tend, for it is believed that the Divine dwells within us. Thus, in Tantra, we use our body as a tool for spiritual practice. Asana is the beginning of all many wonderful spiritual practices.
In The Tantra Flow 200 Hour Yoga Teacher Training, we will focus on the outer layer of a being, the Annamaya Kosha, which is the physical body. This training is designed for those who want to become yoga teachers and for those who simply want to learn more about yoga so that they can get more out of their practice. This Training is for anyone who loves yoga and wants to keep it in their life, safely and wisely.
The 200 Hour Training covers the different types of poses through body alignment and anatomy of yoga. A variety of options for different types of students is included. Learn how to safely sequence a class and give adjustments that help your students get the most from their practice. See how ancient teachings are still valuable today by studying the Philosophy of Yoga and Ayurveda. You will study the Philosophy of yoga and Ayurveda, seeing how ancient teachings are still valuable in our current times. We will follow the ascent of the Chakras through their elements and their influence on the poses and sequencing to help heal students. This thorough training will prepare you to teach a thoughtful, deep and meaningful yoga class.
In the 200 hour training program, you will learn:
Daily Asana Practice

Pranayama and Meditation

Anatomy of the Physical Body

Variations and Modifications of Poses

Hands on Adjustments and Practice Teaching

Vinyasa Krama: Intelligent Sequencing to keep the body and energy safe

Philosophy: Patanjali's Yoga Sutras

Philosophy: Bhagavad Gita

Ayurveda: The Wisdom of Living

Restorative Yoga

Yoga for Pregnancy and Working with Injuries

Business of Yoga: How to take your knowledge out into the world

Speaking Your Voice: How to communicate to your students clearly

Chanting

Basic Sanskrit for yoga teaching
Tantra Flow Yoga is a Yoga Alliance registered school. Upon completing the requirements of the training, you will be eligible to register through Yoga Alliance as a 200 Hour level teacher.
For more info visit: http://earthyoga.es/specialevents.html
or contact Earth Yoga at: info@earthyoga.es
Related Posts